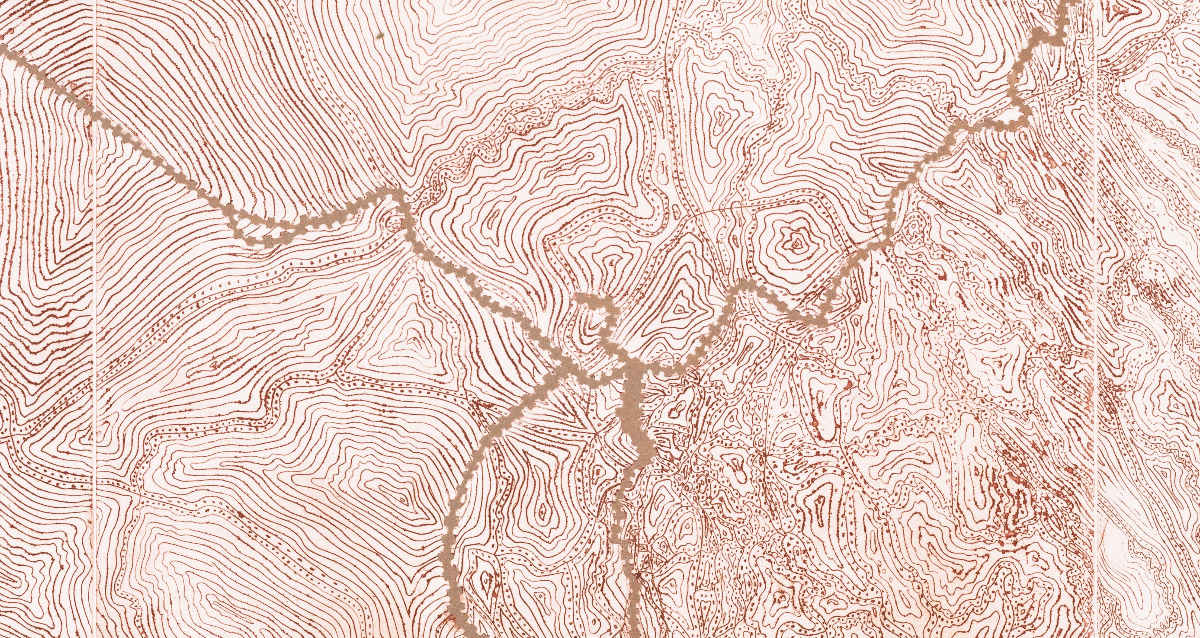 Detail of  Amber Iman's artwork "dar," published in SAND 24
"A child started to cry. I was hideous, I was beautiful."
"You don't need to be in the same medium your whole life, he said."
"And it was very easy to feel the old town—that is, the real town—ceasing to exist."
"Look at / the word چشم how / it resembles the eye / how it curves and tears, then slides / down, dead."
"It had been this way for generations, I explained. If I were to truly remember all of my language, I would have to go back in time. I hadn't just lost these words. They had never belonged to me in the first place." (Full piece online for a limited time.)
"There is always the possibility that the young woman deliberately sets herself on fire. From our vantage point, from the other side of the bonfire, it's hard to tell."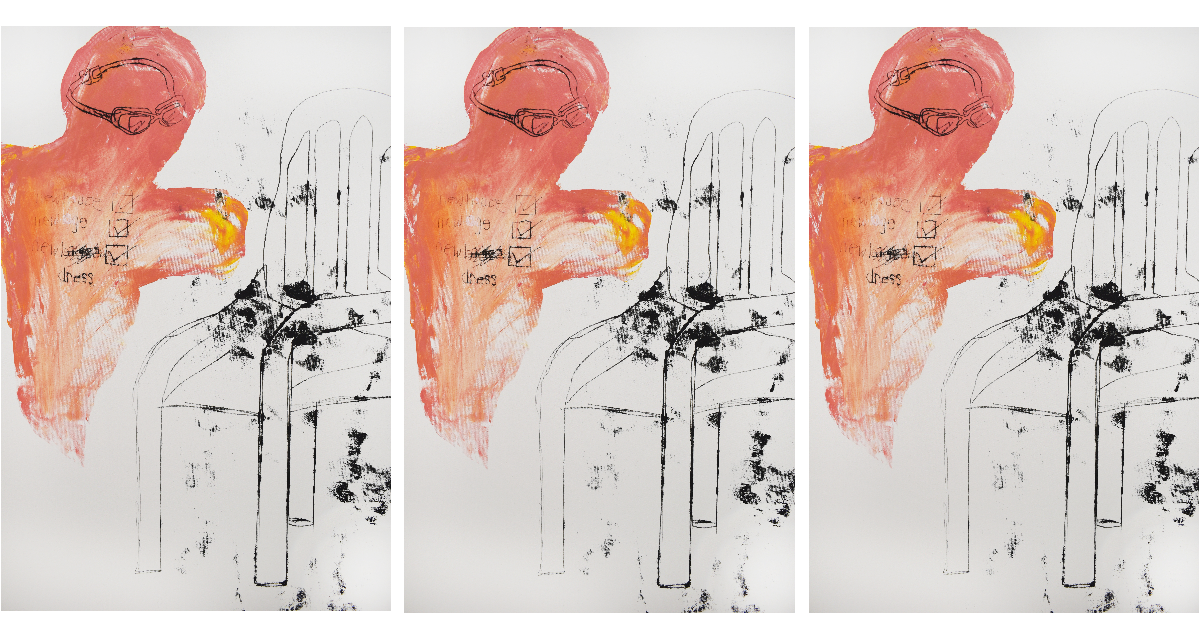 "Sometimes monsters are invisible. They hide in the crevices of things and even in people, behind the faces they wear every day. They feed on secret things, the things you can never tell anyone, like this story. If you repeat it, you might invite monsters in. Do you understand?"
Gemma Carson's artwork "Sun, Sea, Sunburn" in triplicate, published in SAND 24
"I'm no fancy garden / but when I remember my fleshy flesh / and someone's gaze confirms it Boom."
"Stories that have a first scene, a second / scene, a first border, a second border, surrender like / a lump of meat."
"Bikini briefs hanging from the bathtub faucet like some tired fruit dripping nectar."
"You will be asked, where you are from. / The question presumes not here."
"I have been furtively loving a place / Neither as hard as a gravel or a rock / Nor as restless, skeptical and indecisive as a sand dune"
"i am shitting blood. / are you allowed to say that in a poem? / will the great ghost of langston hughes run me through / with a broadsword? will my mom see this / and say 'honey, why?'"
"as if / we were empty as if / inside us both there was not a / mouth / hungry. / sour / with the taste of a leaving sickness"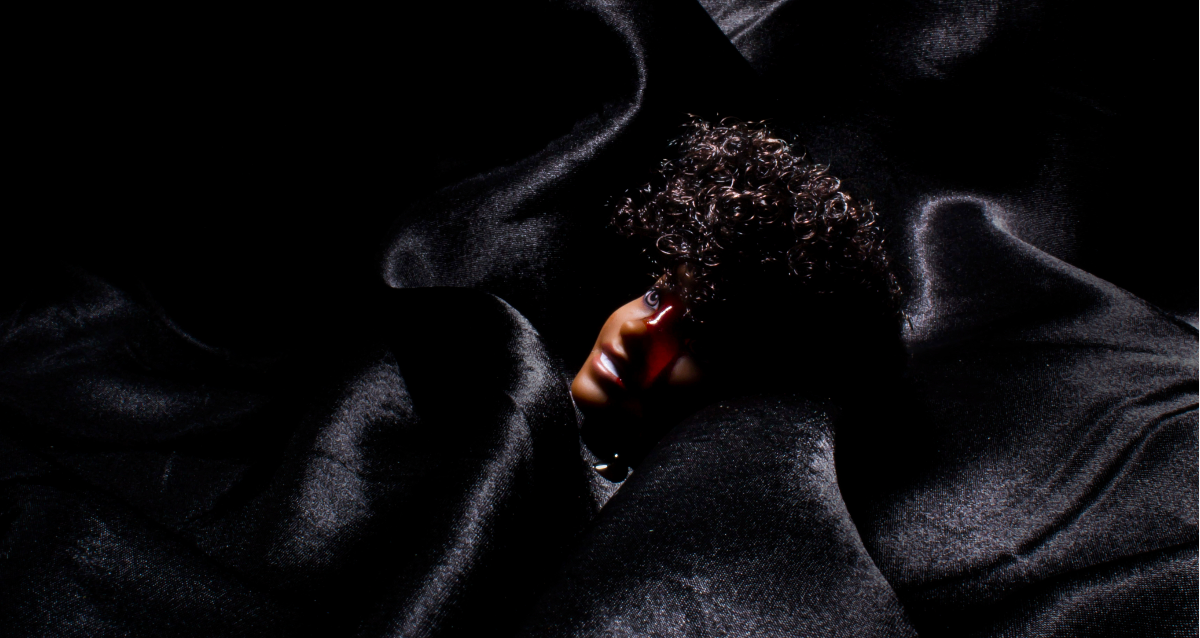 Detail of an artwork in the "Penumbra" series by cover artist Charmaine de Heij, published in SAND 24
CREATIVE NONFICTION & FLASH
"My mother always knew that it was important to tell her story through writing, note-taking, doodles, oral stories. As a Kenyan woman living in Germany, she knew that she could not rely on history to plot her story for her without erasing all the points of history that she had touched."
"I found my souvenir airbag on a car in a tow lot, the collateral damage of a head-on crash with a charter bus. I was told the driver of the car had died instantly because not even the airbag could have saved her life."
"The Iowa landscape is cultivated and purposeful. Cornfields do not have to explain their usefulness or excuse their ample existence. But what use is a mountain? It exists only unto itself. A mountain stands tall and straight and still and says: 'I am enough.'"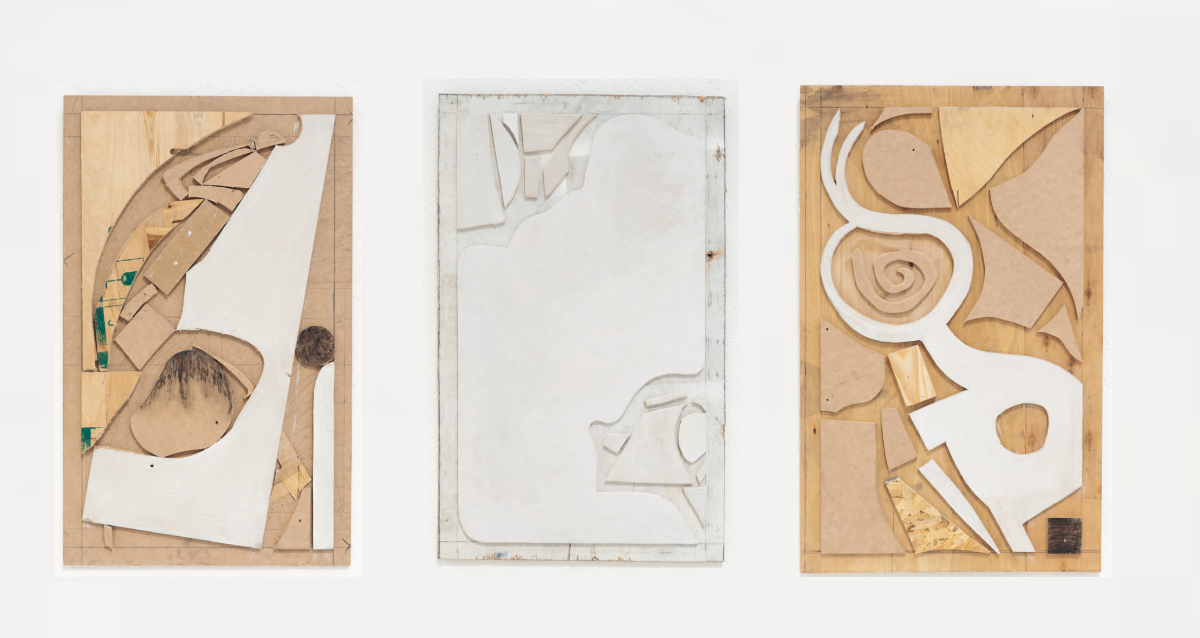 Three artworks from Elise Carlton's series "Court," published in SAND 24
"The blend of the everyday and the abstract evokes personal and social archeologies, about ways to unearth the unsaid and unsayable, by arranging and re-arranging its fragments." 
"Details evoke the work of memory and forgetting, pointing to time and history as physical imprints and journeys through space as multiple timelines." 
"Hu describes the work as "a sparse, cathartic set of visuals," saying the series "ruminates on the old corners of youth and growth. Began, simply, our inner stream of consciousness; the hushed reflections, the ambient hums, the drifted murmurs — but also, at times, a harsh, roaring buzz."
Our SAND 21 cover artist, Morgan Stokes, gives a virtual studio tour and speaks with our former Art Editor Ruhi Amin for our online 10th anniversary festival in May 2020. 
ARTICLES ON WRITING & ART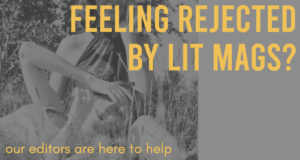 Our editors discuss their top reasons for accepting and rejecting pieces, along with ways writers can better their chances of publication.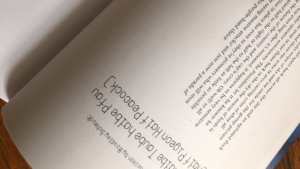 Submitting to literary journals is a great way for emerging translators and talented authors to gain exposure & build their reputations.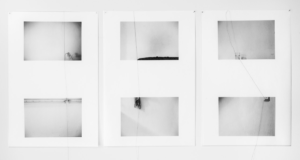 Art Editor Alia Zapparova loves "the conversation that emerges when visual art is presented in print alongside and in relationship with writing."