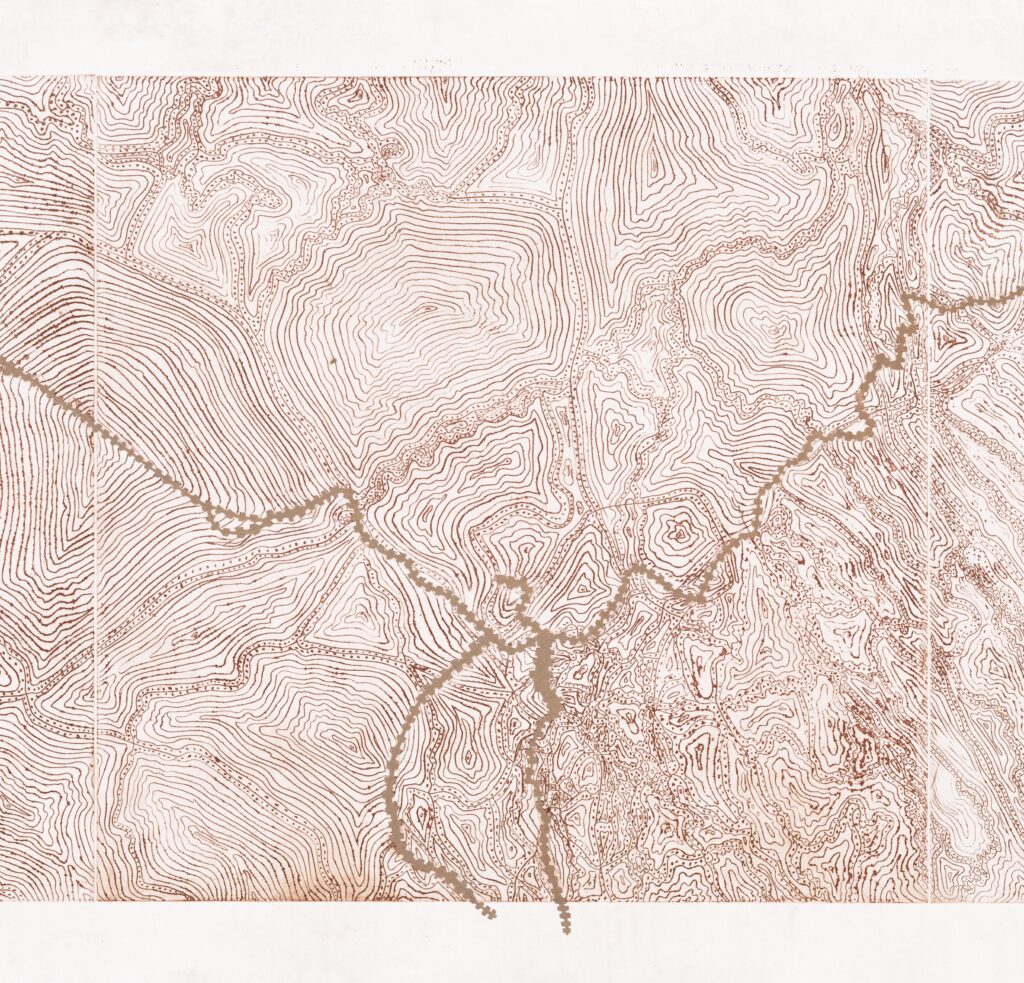 Detail of "Dar" by Amber Iman, published in SAND 24
Nearly 100% of the work we publish in SAND is chosen from open submissions. Below, SAND Art Editor Alia Zapparova provides insight into her selection process and reveals what stands out in the submissions pile. In this article, Alia discusses why Amber Iman's "Dar" was chosen for publication in SAND 24.
"Amber Iman's 'Dar' is a complex and intricate large-scale etching inspired by her grandfather's movements as a railroad engineer for the east African railways.
"Visually, the piece is stunning in its quiet beauty. I couldn't stop looking at the delicate winding lines, following them deeper and deeper into the picture, watching them almost dissolve and reappear. Even without knowing the context, it's clear that the work refers to maps and journeys, traces and lineages.
"I love the way that the inexhaustible details evoke the work of memory and forgetting, pointing to time and history as physical imprints and journeys through space as multiple timelines. The care that went into making the piece is also evident: the painstaking, precise work of etching the lines reflects the attention to the personal and social histories that the artist is tracing.
"It's a powerful work that both subverts and fully exploits the capacities of its medium to make visible a deeply personal exploration embedded in a social context."
Amber Iman is a multidisciplinary artist working primarily through printmaking, photography, and mixed media. She is curious about concepts including hybrid identity and the erasure of history while documenting her artistic process. At its core, her work depicts a story of migration and memory as means for reflection.