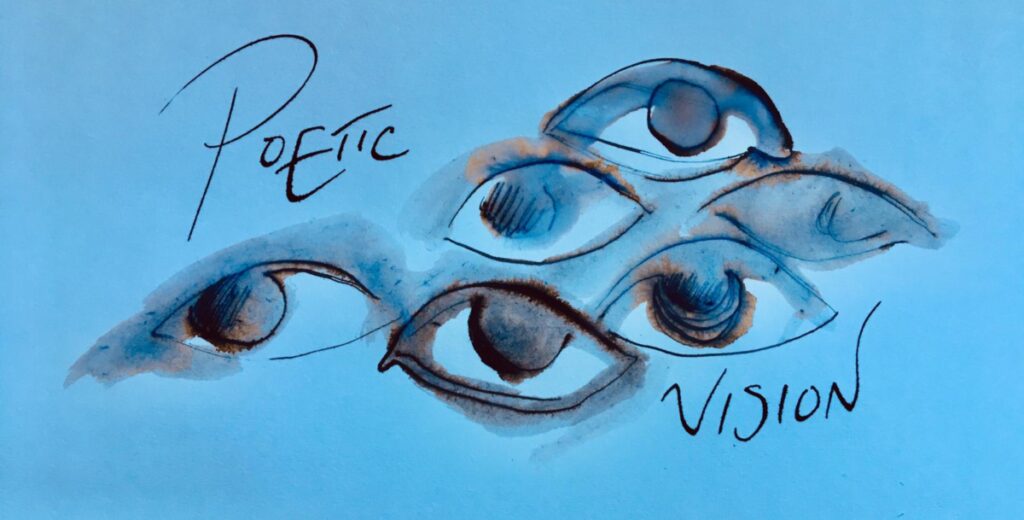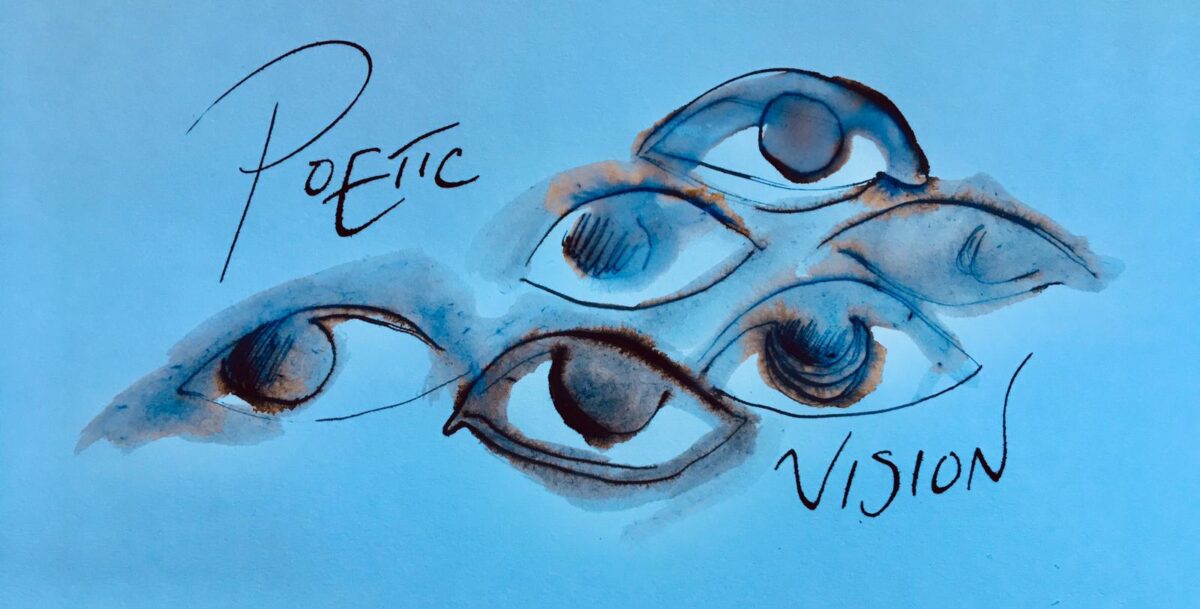 Our Poetic Vision virtual event series explored the intersections between poetry, visual art, film, and the sciences. In the opening webinar, available as a replay, four interdisciplinary poets shared insights from their practice and presented writing invitations. In this concluding Intermingled Visions reading on 23 May 2021, co-hosted by Singapore's Sing Lit Station, 12 poets from around the world read poems written using these prompts, including both participants in the annual Singapore Poetry Writing Month (SingPoWriMo) and Crista Siglin's Poetry As_A Lens workshop.
teaches English literature and creative writing for The City University of New York (CUNY) and is an alumna of Brooklyn College's MFA Program, where she serves as an editor-at-large of The Brooklyn Review. Her poems have found generous homes in Bone Bouquet, Cordella Magazine, The Penn Review, and others; most recently, you can find her fiction in Maudlin House and hear her read for The Brooklyn Rail''s New Social Environment #226: Radical Poetry Reading.
The Flower Mantises She Cares For
Hymenopus coronatus. Native to the forests of Southeast Asia, these flower mantises resemble Phalaenopsis orchids, adopting the colorations, shapes, and movements of these species. These appearances modify as the nymphs progress in their life cycle, mirroring the flora of their environment.
is a Cyprus-based poet and short story writer whose work has appeared in numerous journals and anthologies around the world. Her poetry was included in Being Human (Bloodaxe Books, 2011), Capitals (Bloomsbury, 2017), and, most recently, in the Live Canon Anthology 2020. 
is a Canadian writer, filmmaker, and visual artist. Her work has appeared in Prism International, Prairie Fire, and Storm Cellar magazines, among others. Her feminist short films have been selected for over 50 film festivals worldwide.
is an arts organiser who was the executive producer and co-host of the Solliladanga podcast series on Singapore Tamil literature. She received the NAC Golden Point Award's second prize for Tamil poetry in 2019. Her poem "Seithigalin Saaram" was featured in the Cordite Poetry Review's 2020 Singapore poetry anthology.
Perry Dino, 53, an artist who captures protests with oil on canvas, even through tear gas: "People can take thousands of photos at a protest, but I only create one painting. Photos can be deleted but to destroy my paintings, you will have to burn them." https://t.co/Hn29Fhas57 pic.twitter.com/qTlIFWEo1z

— The New York Times (@nytimes) July 28, 2019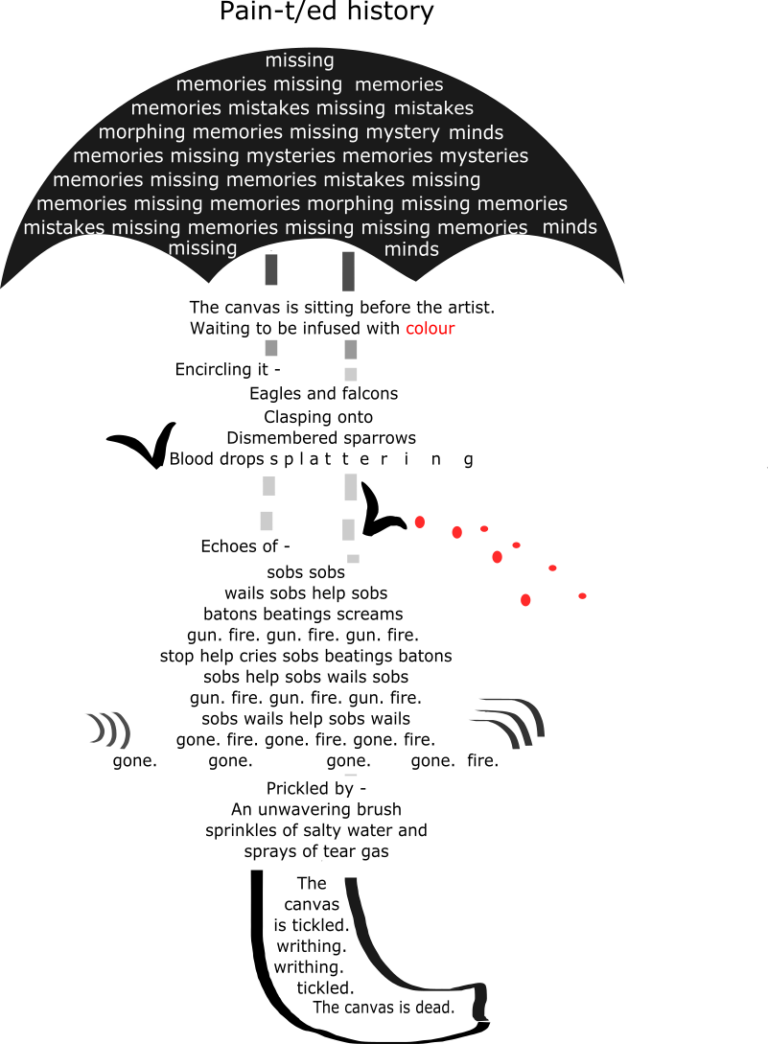 is a trans lesbian writer. She is also a core member of /S@BER, a Singaporean writing collective, and is currently an undergraduate at the National University of Singapore.
Ang Shuang's work has been published by the Asian-American Writers' Workshop, The Rumpus, and Tinderbox Poetry Journal. She graduated with an MFA from Sarah Lawrence College and is now working on her debut collection and her rescue dog.
is a writer and medical doctor with work in Bellevue Literary Review, Wasafiri, and Magma Poetry. She teaches creative writing to medical students and has an MSc in the medical humanities. Her poetry collection A Terrible Thing is published by Bad Betty Press.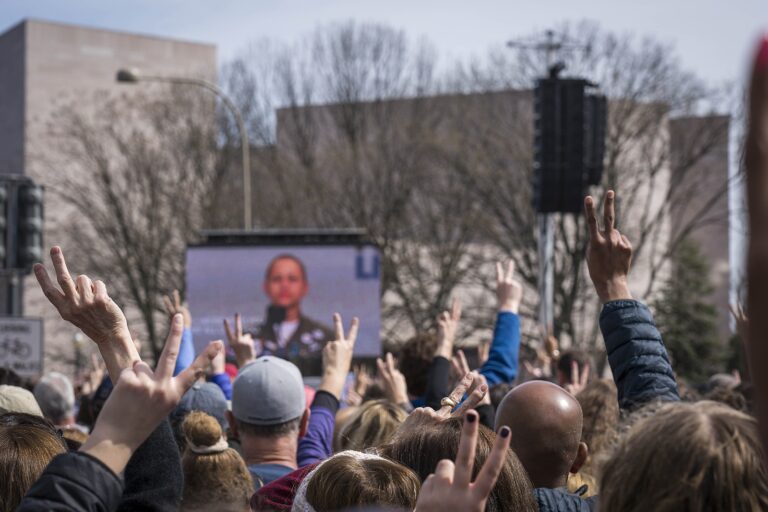 is a Singaporean writer based in Berlin. Her work has been published in SOFTBLOW, Yahoo!, and Esplanade Theatres. Her EP things i'm afraid to tell you is available on all streaming platforms. Her debut short play Alexa will be screened at the Kreuzberger HofFestSpiele later this year.
is a molecular biologist, a poet writing in German and English, and a visual artist. Born in 1961 in Mannheim, she currently lives in Pulheim, near Cologne. Her poems have been published in numerous anthologies, journals, and blogs. Her collection Portugiesische Notizen (Portuguese Notes) was published in 2019 as LyrikHeft 24 by Sonnenberg-Presse, Chemnitz.
Patricia writes: "I accept the invitation and send two images in addition to the poems I am going to read. I perceive both as connected to the subjects explored in the texts. I realized hands on in correspondence to my poem 'Watching Carole Feuermann sculpturing womb' – quite a sarcastic comment maybe. The second poem I'd like to present, 'Traditional dilemma,' takes us to the zone where science and religion meet not all too happily. 'Faith' may give room to ponder on implications and is in itself an ekphrastic image referring to a musical event that took place in pre-covid times in my favourite Cologne museum (the Kolumba Museum)."
is a student of CD Wright and an avant-garde radio artist from the Gulf Coast, with the notable distinction of Hurricane Katrina refugee. His poetry can be found in Lana Turner and his extraterrestrial dispatches on Radio Free Brooklyn.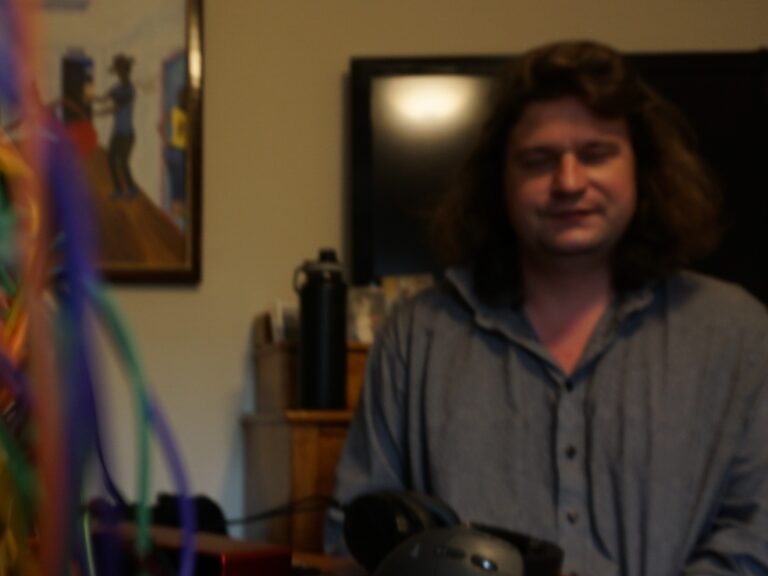 is originally from Marinduque, Philippines and has been working in Singapore since 2010. Her poem was shortlisted in Migrant Worker Poetry Competition Singapore 2017.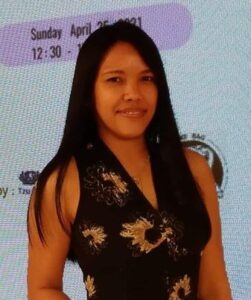 writes poetry and performs spoken word about family, boyhood, and history. They completed their PhD in decision neuroscience, and began performing in Switzerland's poetry slam scene. Their poems have appeared or have been accepted in Rattle, Magma, wildness, harana, and The Quarterly Literary Review Singapore, among others.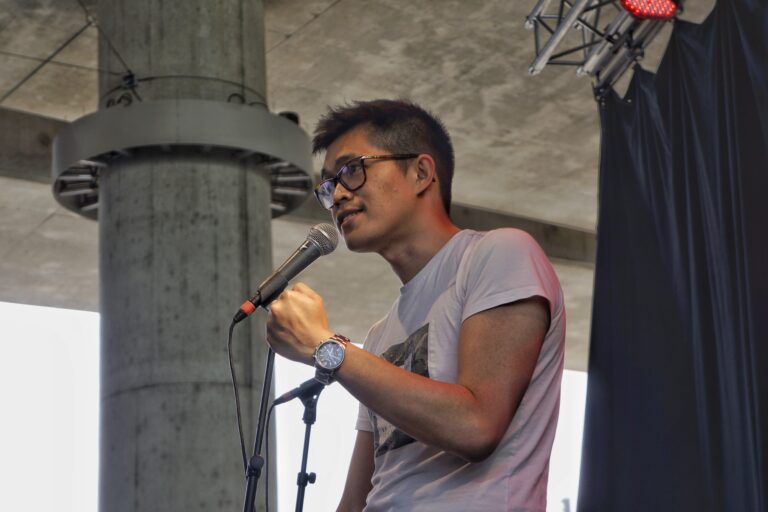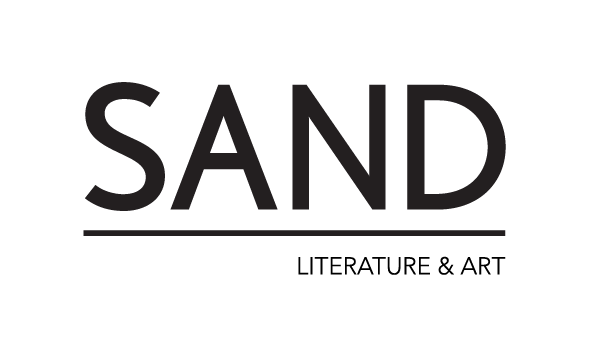 Based in Berlin, SAND is a nonprofit literary journal published twice a year by a team from the city's international community. Featuring work by writers, translators, and artists from around the world, SAND seeks out fresh and underrepresented perspectives. Since our founding in 2009, our large, evolving team has published more than two thousand pages of visual art and English-language fiction, nonfiction, and poetry (including translations) from over fifty countries and territories.
Our current issue, SAND 22, is available here in both print and digital versions.
You can learn more about SAND on this website, follow us on Instagram (@sandjournalberlin), Twitter (@sandjournal), or Facebook (SAND Journal), or subscribe to our newsletter to hear about future events, news, and opportunities: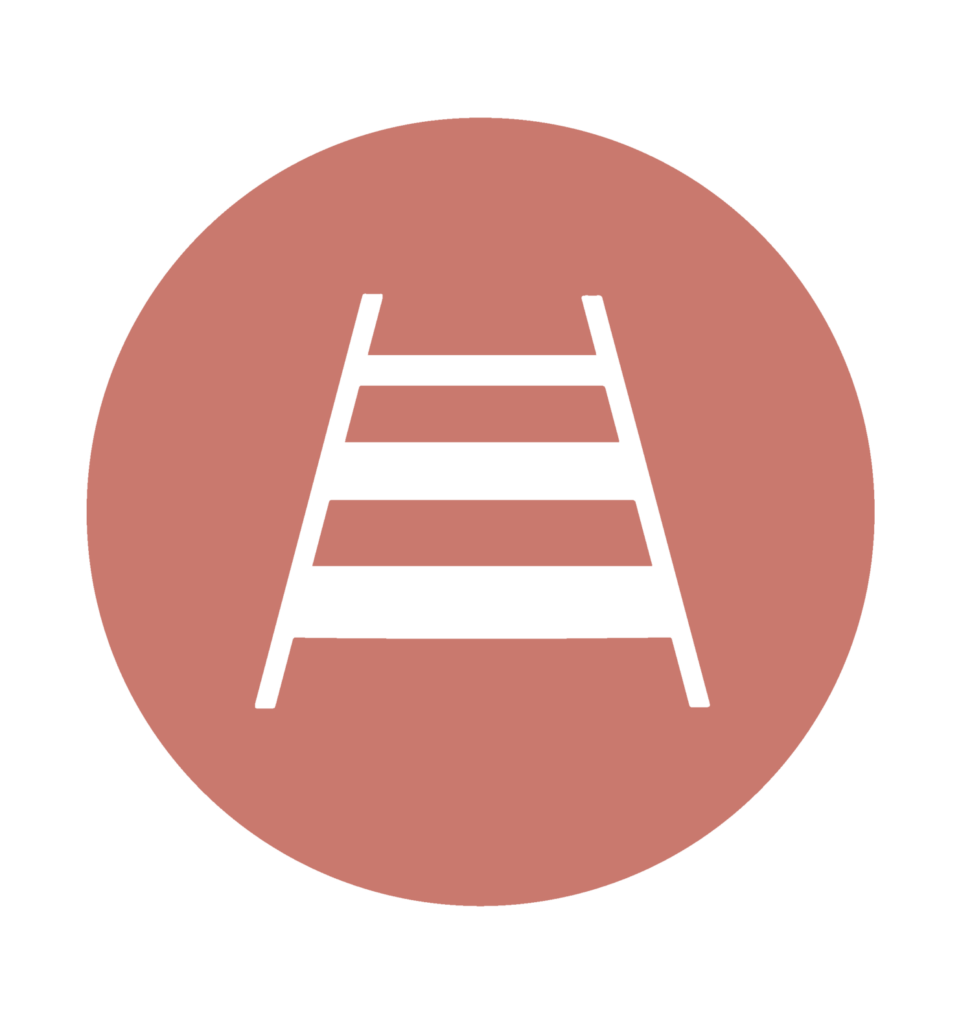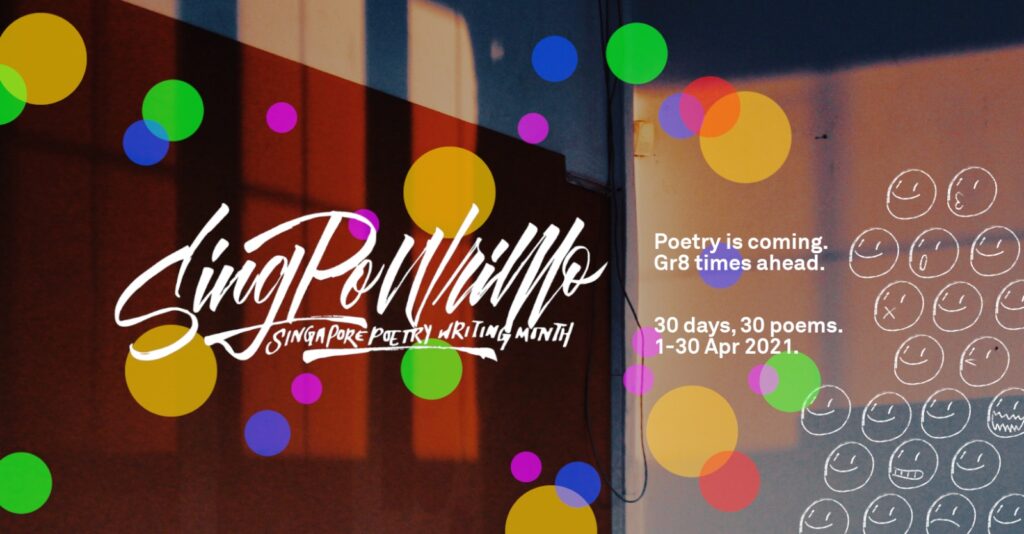 Sing Lit Station & SingPoWriMo
Members of the SingPoWriMo online community have written more than 20,000 poems in response to diverse prompts over the past eight Aprils. Sing Lit Station has also staged poetry readings on trains, buses and ferries; painted invisible poems on Singaporean sidewalks that appear in the rain; and organised the first Manuscript Bootcamp in Southeast Asia. It also administers the Hawker Prize for Southeast Asian Poetry and stages the only performance poetry / professional wrestling hybrid performance in the world, Sing Lit Body Slam. As a physical space, Sing Lit Station hosts a writing residency, masterclasses, and monthly peer-run writing groups consisting of practicing and aspiring writers, migrant workers, queer folk and more, and more facilitated communities such as Writing The City.
You can learn more about Sing Lit Station on their website. SingPoWriMo is organized as a Facebook group, which you can join here.