In March 2021, in line with SAND 22's theme – deconstruction/reconstruction – we invited our readers and friends to construct a poem entirely from words they found around them – digging for book titles, newspaper headlines, food labels, shopping lists, or anything else – and write a poem of 22 words or less using their findings.  Our favourite entry, by Karen Yuan, won a free copy of SAND. Here it is, along with some of the other entries we particularly enjoyed.
LOVE POEM MADE FROM BTS ARMY TRENDING TWITTER HASHTAGS
TRANSLATION / WAKE UP / HAVE A SAFE FLIGHT / THANK YOU FOR EVERYTHING / I LOVE YOU
MORE THAN LOVE
A Western Film Subtitles on a Friday Night
Rhythmic clanking fading
Loud hissing
Steam hissing
Men shouting
Gunfire popping
Gunfire continues
Steam hisses
Indistinct shouting
Gunfire
Gunfire popping
Quiet laughing 
This poet used words from condiment bottle labels, and even sent us proof!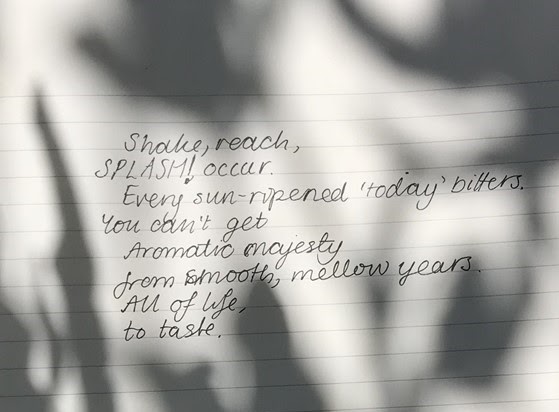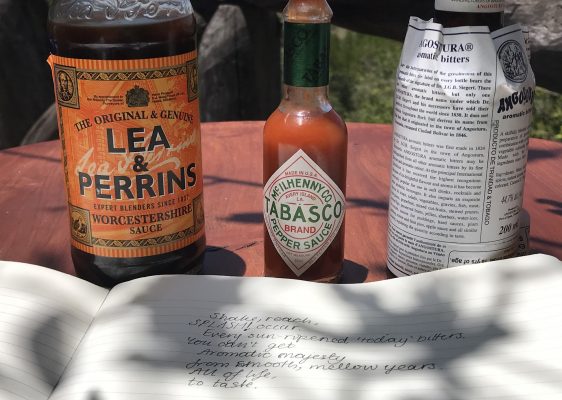 museum linen crafted
our finest blue inks
not suitable for our
company varnishes
a textured shape
like hazard
"I send in my poem made with words I found on things I dug up from the trash-can. Needless to say – I had a blast! Enjoy!" 
Warning trick
to avoid the danger of
crunchy children.
Do not call
sweet land,
but materials immediately.
This is not a toy.
Bee on the wall
laying next to it
under a lampion garland
thinking of the last
party it was lit.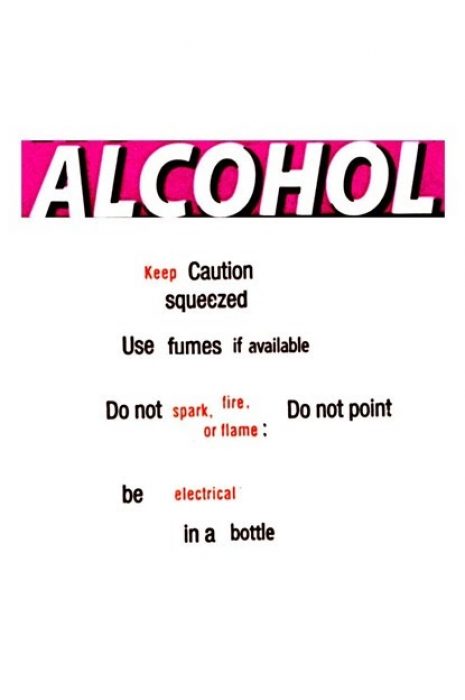 Marlene Klann, Tobias Marx, Heike Qualitz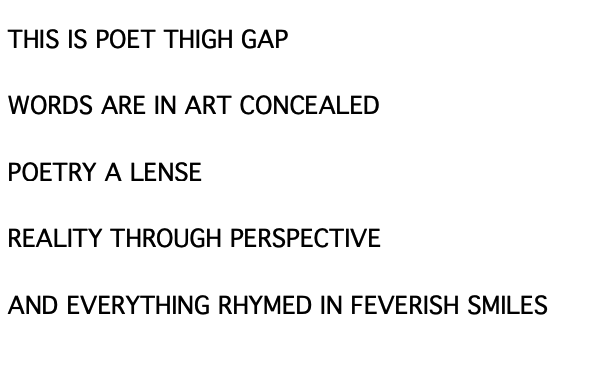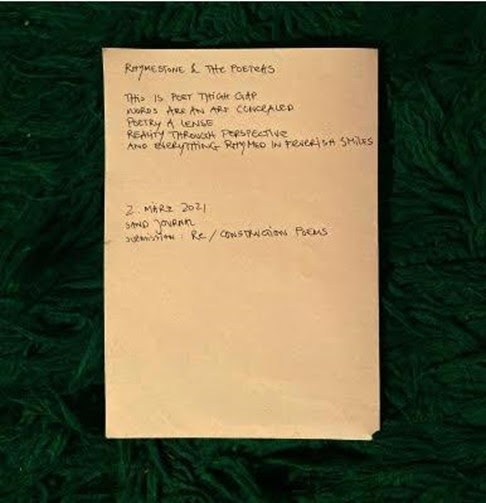 Cavitation sign-systems work together like slow horses.
Confessions are folktales. Exile breathes.
Start/Pause
and stand up in the mob town.
Goldfish Café
Water bottles 50c, Greek coffee, cappuccino,
americanos, and traditional tahini pies.
Take away treats for lockdown breaks in Cyprus.
&
Only 2 persons allowed in each time
Available walk-up window on the side,
keep 2m distance at all times.
"It is constructed from a length of strapping-tape which was on a package I received from the company Anglepoise, who produce lights. All words in the poem are cuts ups and re-pastes of the brand name."
Agile as glass,
Open season on
sleeping
Pale, ageless
Leaps in spoils
Goes along singing