SAND turns 10 this year, and we've got archaeology on the mind – from the origins of our journal, to the complex layers of our home city, Berlin, to the ways histories are mapped on our bodies.
The fiction, art, and poetry of our forthcoming issue examine aspects of the present that usually go unpreserved. How does it feel to be in our skin, in this place, at this time?
From 29 to 31 June 2020, SAND held a live-streamed weekend of readings, art explorations, musical performances, panel discussions, interactive sessions and more to celebrate the publication of SAND #21 and our 10-year anniversary.
Trailer featuring Paulina Domínguez's animation of Vikram Ramakrishnan as well as readings by Rukmini Kalamangalam, Lizzy Yarwood, billy cancel, and SJ Fowler. Incorporating a clip from Claudio Herr's opera Aquaria Palaoa.
If you missed the festival, you can still watch replays of the sessions on YouTube.
Programme
Friday, 29 May
SESSION ONE
Our first session kicking off the weekend includes three of the highlights from our event trailer above – the animated version of Vikram Ramakrishnan's dystopian parable, Lizzy Yarwood's experimental prose piece set in a Berlin public pool, and SJ Fowler's poetic world tour of (teddy) bear species – as well as a studio tour with our cover artist, Morgan Stokes, and music by the acoustic duo flora falls. 
Welcome with Editor in Chief, Jake Schneider
Readings by Charlotte Wührer, Rachel Karyo, SJ Fowler, Kyle Snyder, Vikram Ramakrishnan, Natalie Crick, Lizzy Yarwood, Thomas Mixon
Art by Megan Archer and Morgan Stokes
Music by flora falls
Saturday, 30 May
SESSION TWO
In Saturday's session, the German writer-translator Lucy Jones reads her translation of the German actor and columnist Mateja Meded's polemic on the experiences of people of color in Germany. Look forward to Dženana Vucic's "Vagina Guinusia," an intimate story about a sea crab; Waverly SM's venomous rattlesnake poem; a lyrical poem by our trailer's Rukmini Kalamangalam; and more.
Readings by Dženana Vucic, Gboyega Odubanjo, David Felix, Lucy Jones, Brad Garber, Waverly SM, Larry Brown, Rukmini Kalamangalam
Art by Carrie Crow and Siru Wen
PANEL: "How to Build a SAND Castle: Ten Years' Tides of Literary Organizing"
with past and present editors of SAND, including our founding editor, Becky L. Crook
We look back on ten years of our journal with a few of the nearly eighty alumni who have built and shaped our publishing project and kept it going for a decade on a shoestring budget. What have we learned along the way? How has the literary and artistic landscape evolved since 2010?
With Jake Schneider, current Editor in Chief; Simone O'Donovan, current Managing Editor; Lyz Pfister, former Editor in Chief; Greg Nissan, former Poetry Editor; and Becky L. Crook, our founder.
 Sunday, 31 May
SESSION THREE 
Rounding out the weekend, we have performances plus discussions with current editors and contributors. 
We began with a reading by the mysterious billy cancel in a mask – a suddenly more familiar garment. Many of the other presenters engage with our new issue's theme of archaeology, including Jeff Gu's piece about editorial intervention in queer history, Zophia McDougal's Ancient Roman anecdote, and Sinejan Buchina's art (from the trailer), which offers residues of the past rearranged into messages for the present and reminds us "how we leave our marks behind." Finally, Landers' experimental folk rock brought us back into the here and now.
Readings by Jeff Gu, billy cancel, Jessica Robinson, Andrew Wells, Courtney Garvey, Scott Strom, Robin Gow, Zophia McDougal, JM Parker
Art by Javier Lozano, Casper Cammeraat, Sinejan Buchina
Music by Landers
FEATURE: "Live Encounters: Contributors in Conversation with their Editors, and SAND Editors Answer Writers' Questions"
Our final session of the festival featured current editors in conversation with contributors for SAND #21. Our editors also answered writers' questions.
Poet Rukmini Kalamangalam speaks with Poetry Editor Crista Siglin about motherhood, migration, and what the reader brings to the poem. Art Editor Ruhi Amin and SAND #21 cover artist Morgan Stokes discussed the value of print publishing for visual artists. Prose Editors Ashley Moore and Melissa Richer conversed with Mexican author Karla Marrufo Huchim and literary translator Allison A. deFreese about experimental fiction, taking risks with narrative points of view, and the importance of literary translation.
This was followed by a Q&A in which our editors answered questions that authors, poets, and artists sent in before the festival.
Cover image by Morgan Stokes. Previews of works from SAND #21 by Megan Archer, Sinejan Buchina, Becky L. Crook, David Felix, Kyriaki Goni, Jeff Gu, Rachel Karyo, Celestine Krier, Fabrice Le Nezet, Karla Marrufo Huchim tr. Allison A. Defreese, Momtaza Mehri, and Vikram Ramakrishnan.
In SAND #21, archaeology is the study of context. It's not just about digging up the past, but about reimagining the vanished context it came from, a day-to-day landscape in which the world made a different kind of sense. In Jeff Gu's "The Grieving Emperor", an editor puts a red pen to a Roman love story to highlight queer erasure in history. Zophia McDougal humanizes the same empire's abstract units of measurement. J.M. Parker's characters visit a Canaanite arch in the crossfire of the Israel-Palestine conflict, juxtaposing the old silenced stones against today's cacophony. In Singapore, Hsien Min Toh describes a ledger of donations towards funeral expenses, a written record that swallows its wordless grief. (Read more…)
SAND #21's cover artist is Morgan Stokes (b. 1990), an Australian emerging artist. After a four month residency in Berlin in 2019 followed by a year long practice in Germany, he is now located back in Sydney. Stokes holds a Master of Design from the University of New South Wales. Understanding the internet as a place where past and future coexist in the present, Stokes' works draw from our fraught relationship with technology, juxtaposing the nascent visual language of digital screens with the tradition of oil painting. Stokes fragments and blends forms and ideas in order to challenge and explore identity, digital anxiety and the new, technology-centric human condition. See more of Morgan's work on his website.
2020 marks 10 years of publishing SAND, and we're celebrating this milestone with a special "anthology" section in SAND #21, which revisits a few highlights of our past 20 issues. It's wonderful to see how our past contributors' careers have developed since they first submitted to SAND, from Momtaza Mehri, who became the Young People's Poet Laureate for London, to Elvia Wilk, who published her debut novel, Oval, last year with Soft Skull Press and Saša Stanišić, who won the prestigious German Book Prize in 2019 for his novel, Origin (Herkunft). Momtaza, Elvia, and Saša's contributions are all reprinted in the new issue.
Here were some of the highlights:
◦ Exclusive micro-readings from more than two dozen contributing poets, essayists, and fiction writers over the course of the weekend.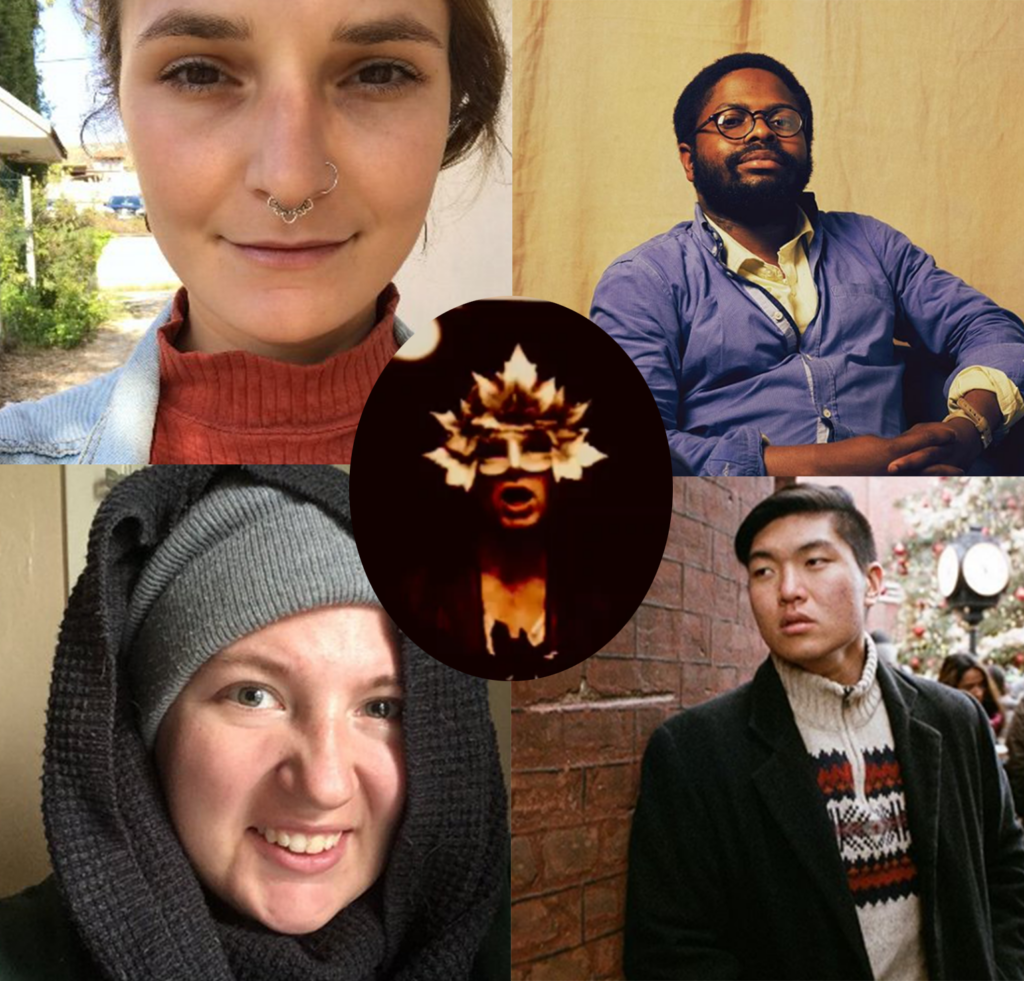 ◦ Artist talks, including a visit to the studio of our cover artist Morgan Stokes during Session 1 on Friday.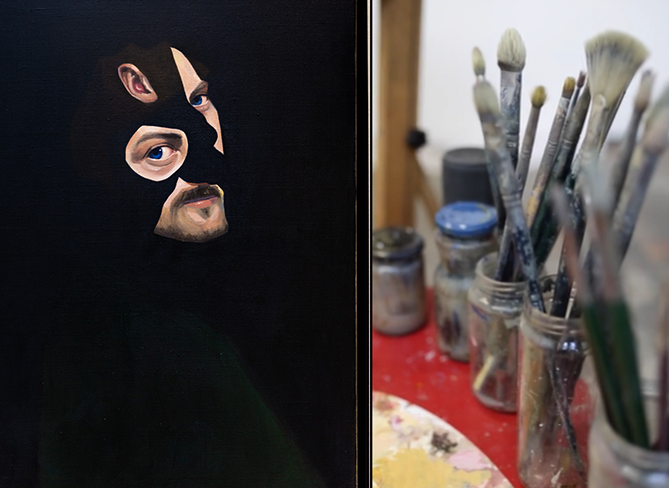 ◦ On Friday, a short animation by Paulina Domínguez of Vikram Ramakrishnan's story "Eggs," which is published in the issue.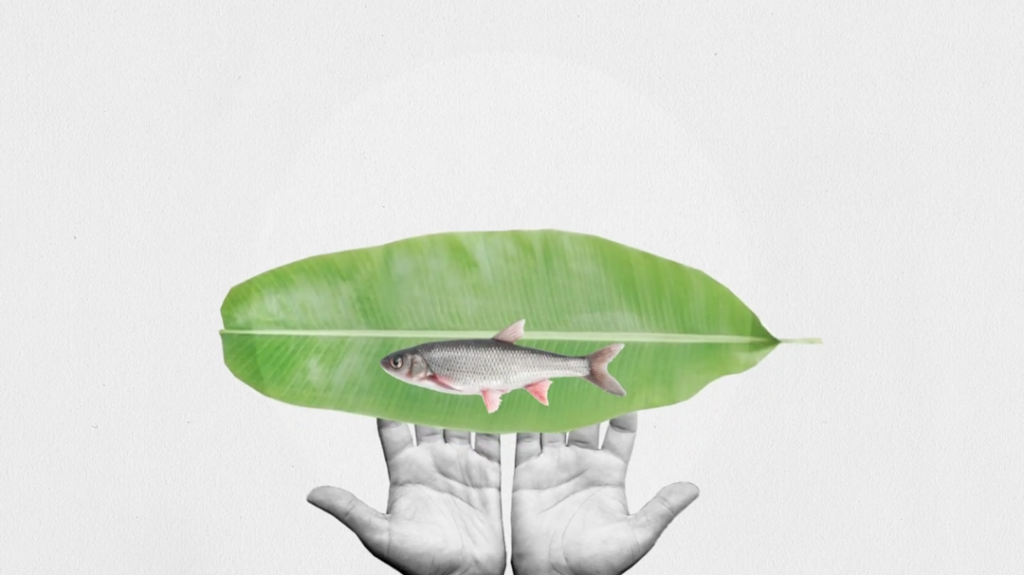 ◦ On Saturday, a panel discussion with SAND alumni editors from the past ten years, including our founder Becky L. Crook, reflecting on how we got here. How do you build a "SAND castle"? What makes an independent literary organization last?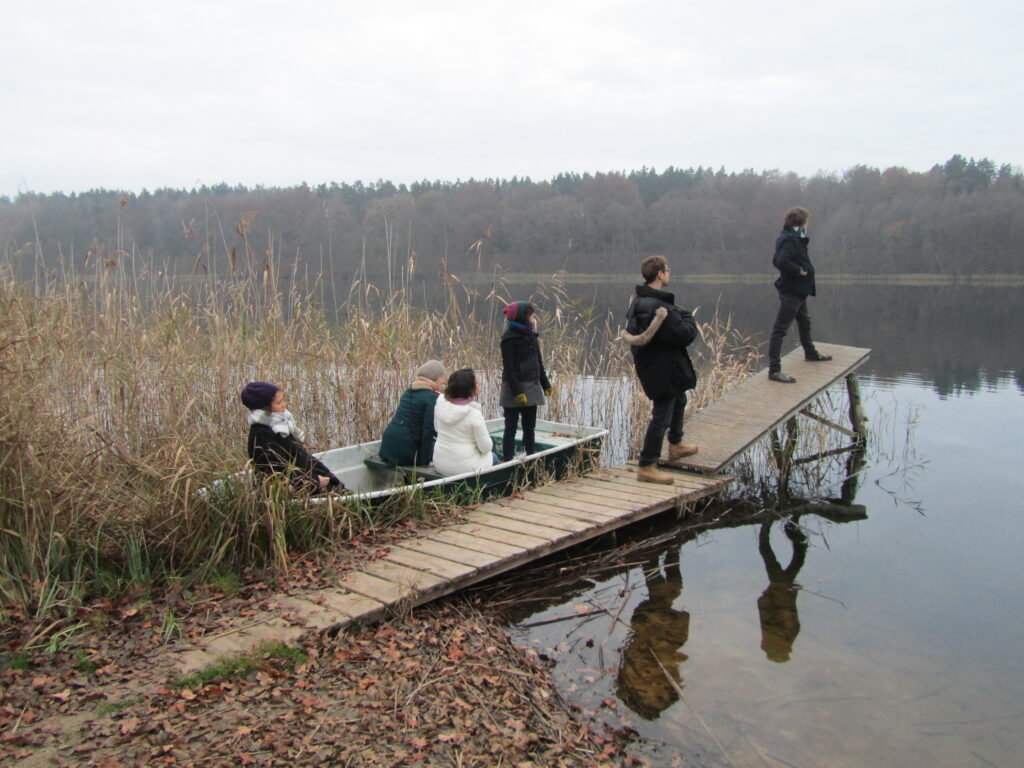 ◦ On Sunday, a feature where our editors and contributors meet "face to face" and discuss their mutual experiences of the publishing process. This part will be just as exciting for our editors, but also for writers and artists who are curious for a look behind the scenes.
◦ Experimental folk rock by Landers and an acoustic set from flora falls, both based in Berlin.
And even more.