In our tenth anniversary year, we are very pleased to feature a series of prose poems by past contributor Tammy Lai-Ming Ho (SAND #7 and #13), who has lately been on the physical and literary front lines of the protest movement in Hong Kong. For many years, she has been a central player in the writing and publishing community there and has cultivated creative connections across Asia and the Anglosphere.
---

HETEROTOPIC HONG KONG

by Tammy Lai-Ming Ho
i. Her Reflected Face
The mournful acceptance on her face reflected in the shop window—she's real & unreal, there & not there, placed & placeless—mirrors her dual existence: a young Hong Kong woman and a defiant protester. Both of these identities open up possibilities beyond the surface: a new world.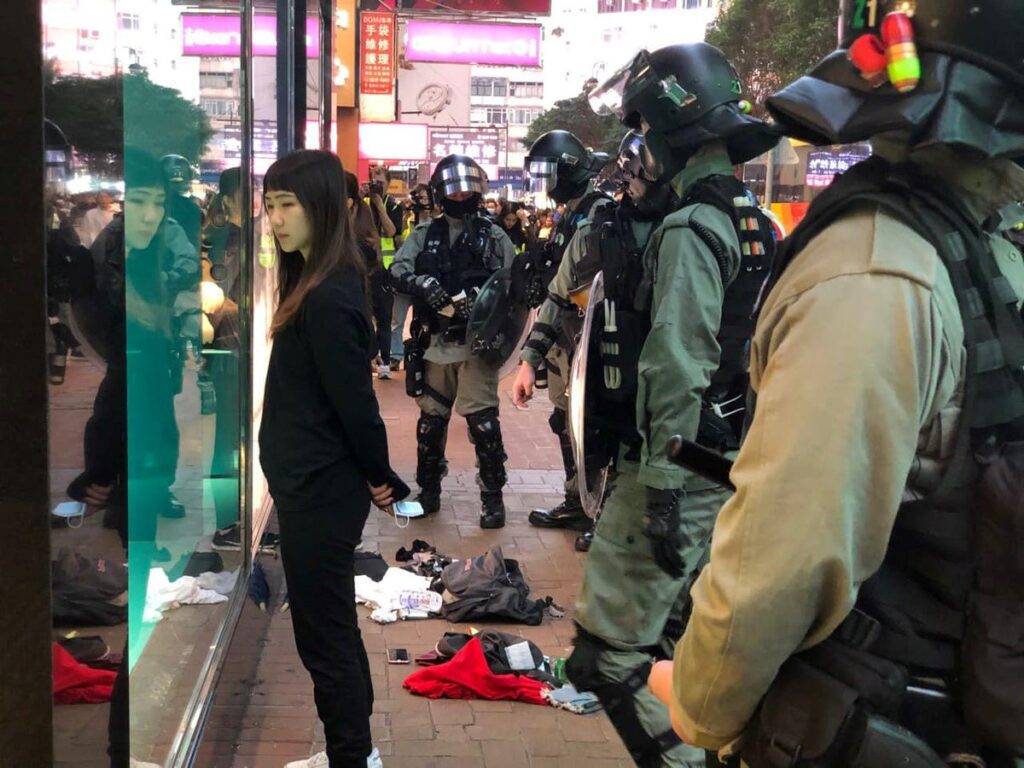 ii. The Ship of Hong Kong
The Fai Chun reads: May your wishes come true. People in my city are getting used to inconvenient adjustments. They create new spaces to continue their lives. Once these new spaces and rituals are adopted, alive, do we ultimately transform as a people, like the ship of Theseus?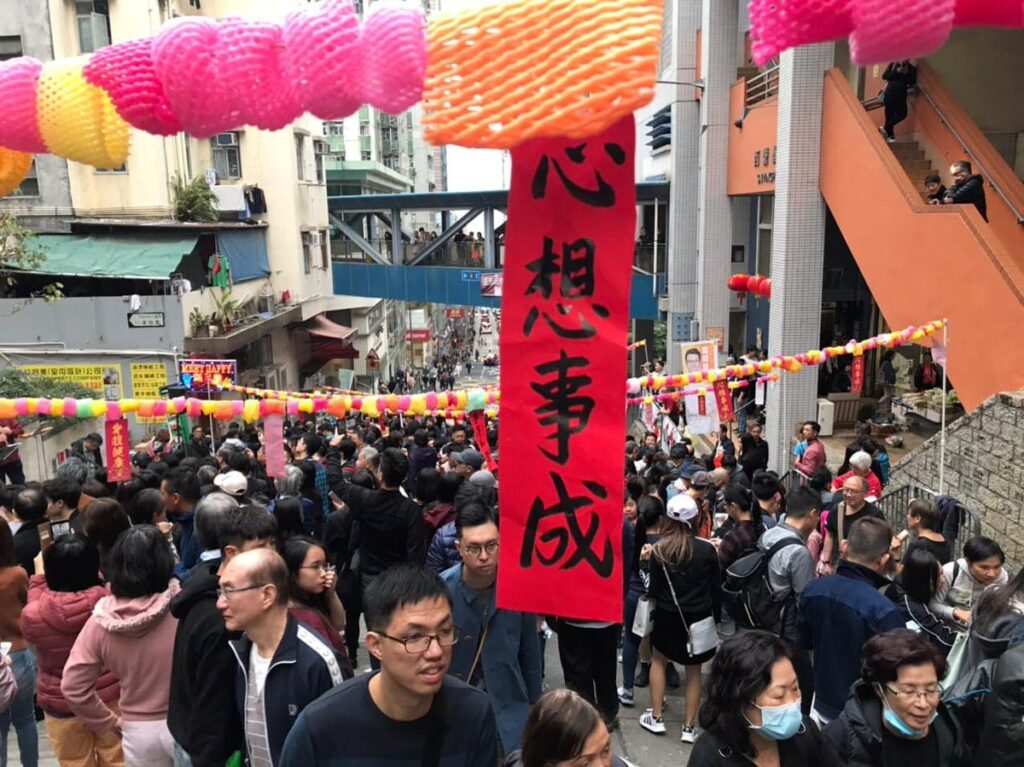 iii. It Rains Cartridges
The genderless protester's face is unreadable. I imagine the same protester wearing a helmet when sleepwalking in pyjamas at home. On a dark night any sudden loud sound in this city would remind everyone of the dread boom of a teargas canister being fired. It rains cartridges.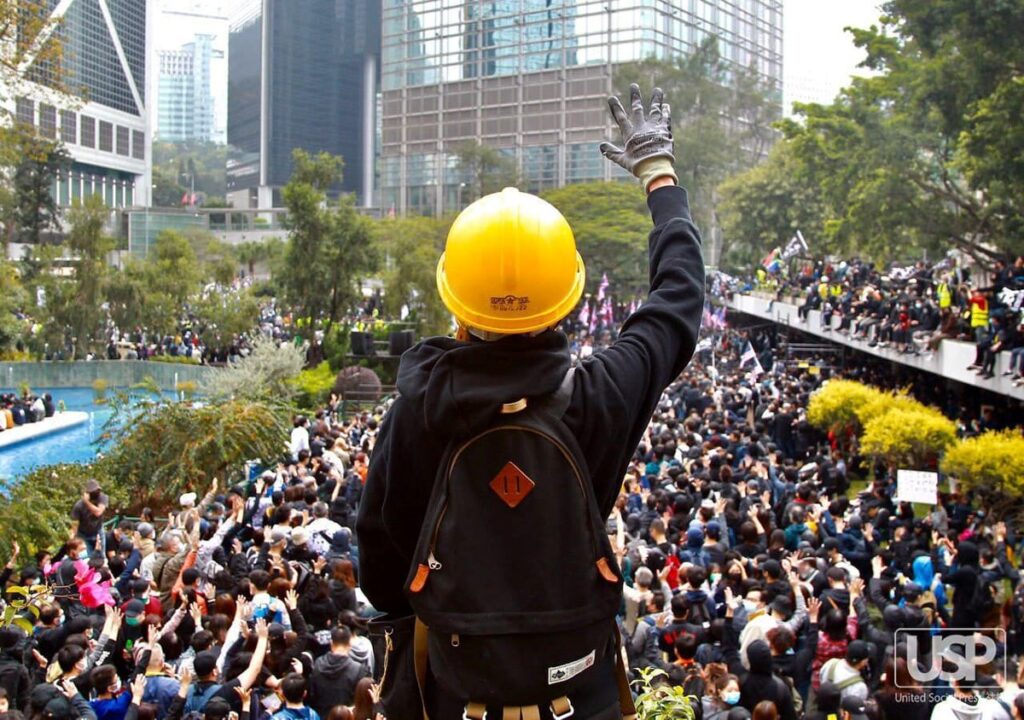 iv. The New Year Calendar
On man-made grids men and women made their mark. Some will go home tonight, already thinking of next weekend, the weather. Some are reassured that they belong to a public spectacle that isn't great, but adequate, to be incorporated in the new year calendar. That will do for now.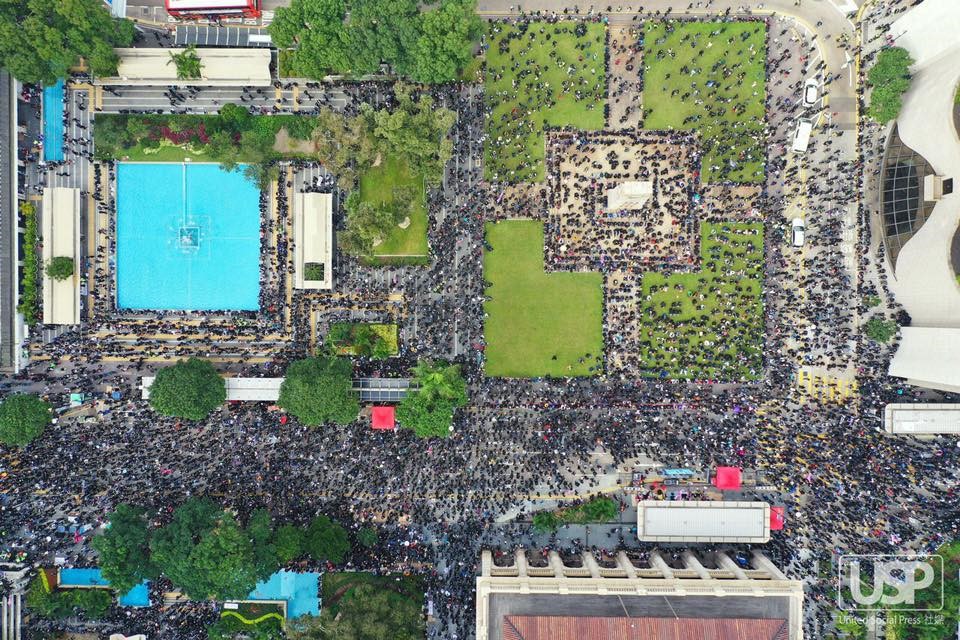 v. Genres of Horror
Labyrinth of white smoke, a common sight. We have little choice where we venture. Do we carry this intangible whiteness home, tucked in our hearts, to be remembered for more Januarys? I feel my own bed complaining: You stink, taste of cheap chemicals. I run into genres of horror.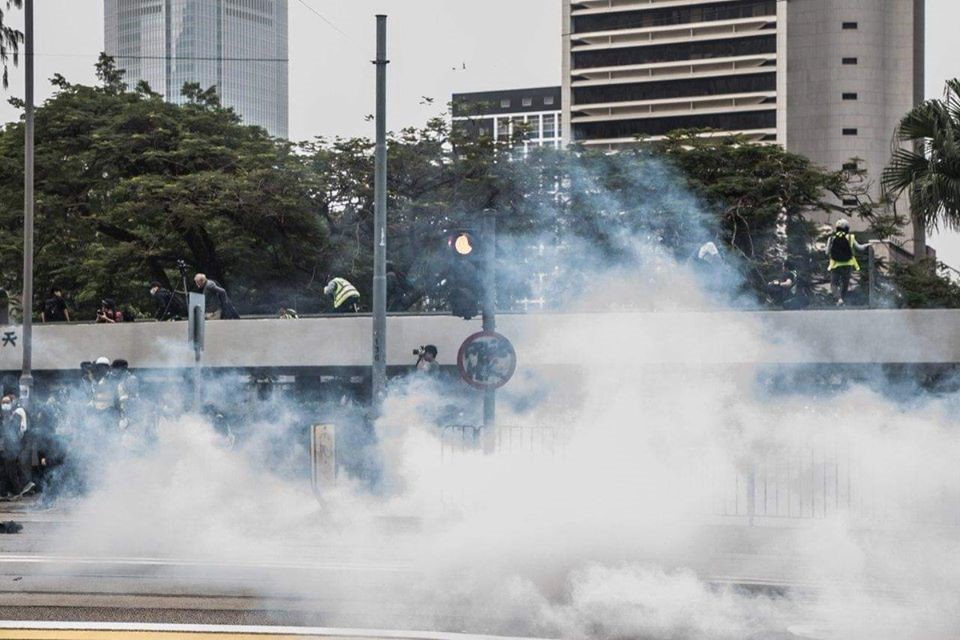 ---
Tammy Lai-Ming Ho is the founding co-editor of Cha: An Asian Literary Journal, an editor of Hong Kong Studies, and the English Editor of Voice & Verse. She is an Associate Professor at Hong Kong Baptist University, the President of PEN Hong Kong, an Associate Director of One City One Book Hong Kong, and an Advisor to the Leeds Centre for New Chinese Writing. Her first poetry collection is Hula Hooping (Chameleon, 2015), for which she won a Young Artist Award in Literary Arts. Other books include Too Too Too Too (Math Paper Press, 2018) and Neo-Victorian Cannibalism (Palgrave, 2019).
United Social Press (USP, 社媒) is an online photo news agency based in Hong Kong and founded in 2013 by a group of freelance photographers.
You can order SAND #20 or our previous issues  from our online store. A prose poem in SAND #20 titled "June 21" by Tim Tim Cheng, a former student of Tammy Lai-Ming Ho, portrays the Hong Kong protesters through a first person plural lens of gender, cowardice, and bravery.