Laura Lynes' short story from SAND 24 transports us to a near future in which two workers at a lake resort attempt to provide guests with "the sublime experience of feeling small and alone inside Nature" despite the obvious effects of climate change on the lake experience. The two lovers escape into humor and fantasies of freedom to enjoy what might be the last days of their love. The first page of "The Lake Experience" is excerpted below.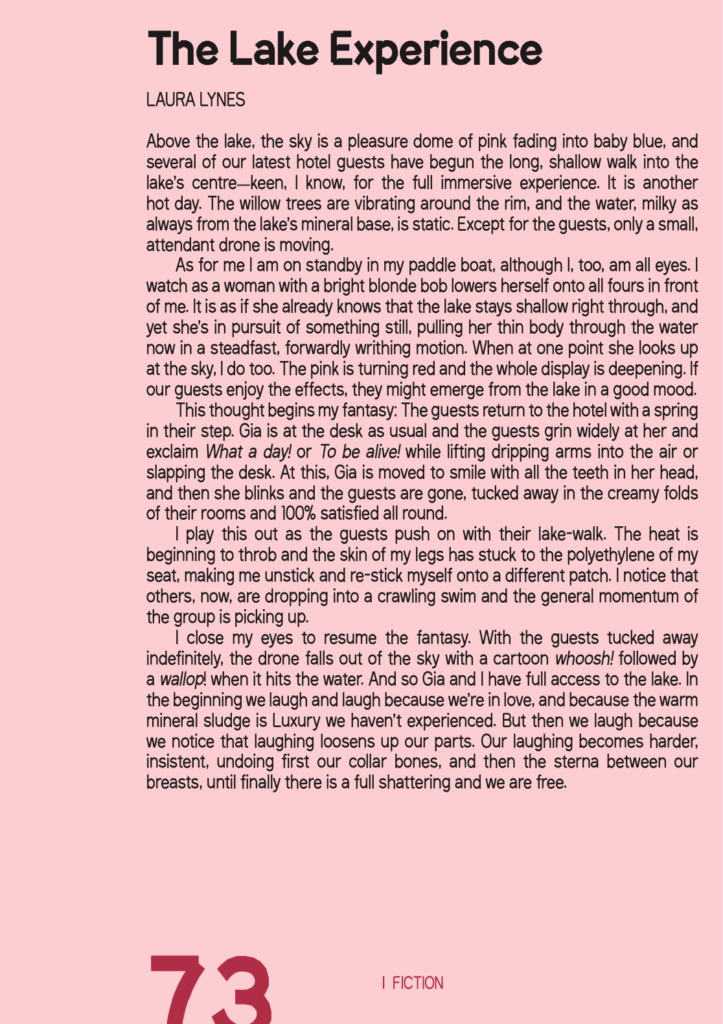 Laura Lynes is a British-Hungarian writer, currently undertaking an MSt in Creative Writing at the University of Oxford. Her writing can be found in publications including Lighthouse Journal, erotoplasty, and Litro Magazine.
This excerpt from SAND 24, designed by Déborah-Loïs Séry, appears as it does in the print journal. To read more, buy a copy or subscribe at our webshop.