In Micaela Maftei and Laura Tansley's co-written creative nonfiction piece, a group trip to the beach in the Pacific Northwest reveals "the currents here are not just in the water." The first page of "Primary Bonds" from SAND 24 is excerpted here.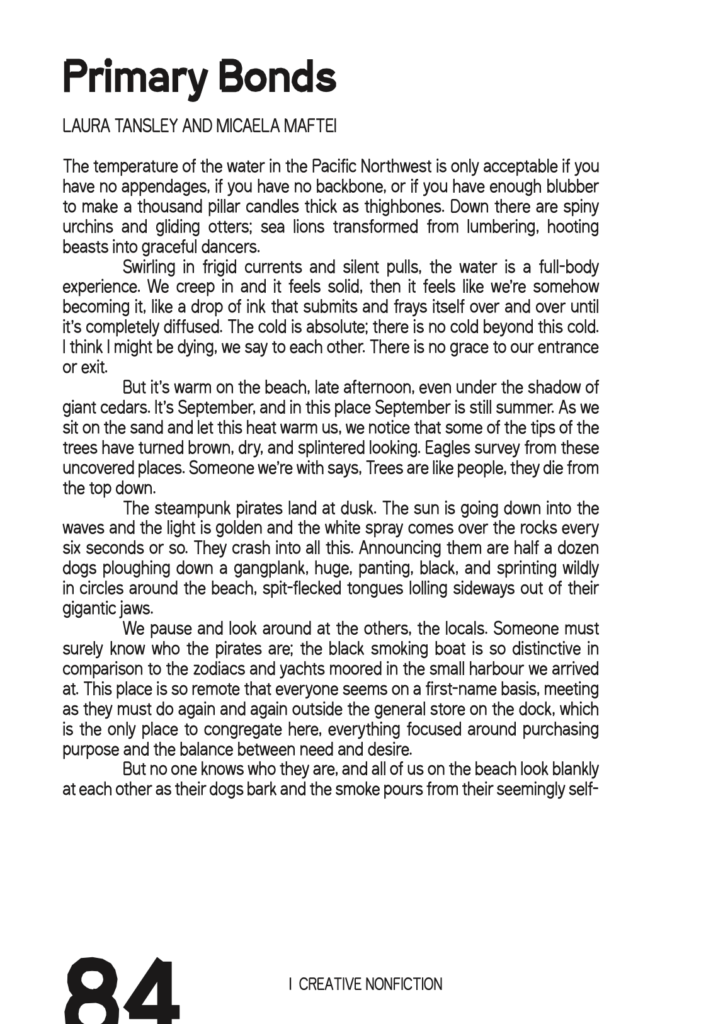 MICAELA MAFTEI and LAURA TANSLEY have been writing together for over a decade. Their collection of short stories, The Reach of a Root, was published in 2019. They live in Victoria, BC, and Glasgow, respectively.
This excerpt from SAND 24, designed by Déborah-Loïs Séry, appears as it does in the print journal. To read more, buy a copy or subscribe at our webshop.