In Sophia Terazawa's poetic and experimental short story in SAND 24, family history and global history are woven into the films the narrator watches so that "the boundaries of [the] mind and the projection machine are blurring into one." The first page of the story is excerpted here.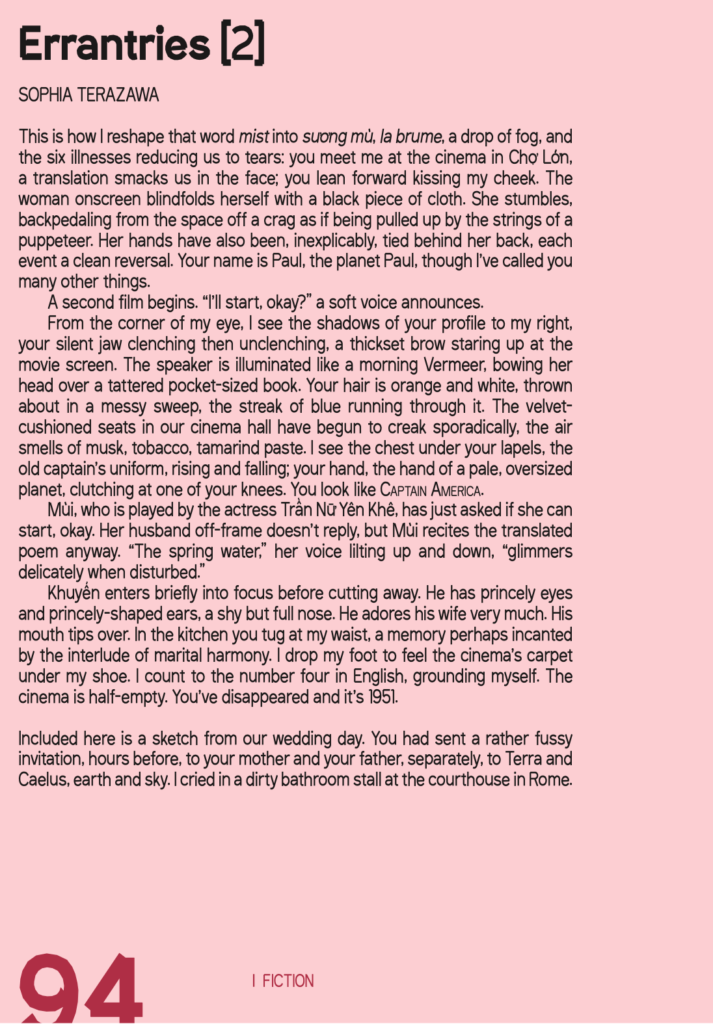 SOPHIA TERAZAWA is the author of Winter Phoenix (Deep Vellum, 2021) and the forthcoming Anon (Deep Vellum, 2022), along with two chapbooks, I AM NOT A WAR (Essay Press, 2016) and Correspondent Medley (Factory Hollow Press, 2019), winner of the 2018 Tomaž Šalamun Prize.
This excerpt from SAND 24, designed by Déborah-Loïs Séry, appears as it does in the print journal. To read more, buy a copy or subscribe at our webshop.