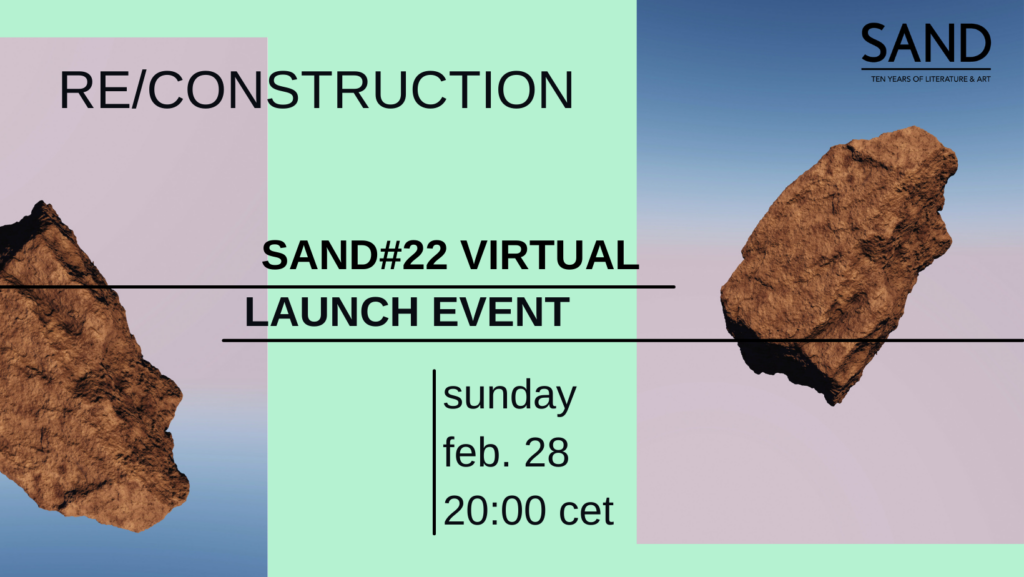 Completing our year of archaeology, SAND 22 feels its way through the junk, keepsakes, and spaces we leave behind. Making sense of the past means both taking it apart and putting it back together. In the prose, poetry, and art of SAND 22, our pasts and presents prove surprisingly malleable.
Clutter dug out of a childhood home is recast into invaluable relics. A photograph's absence becomes more poignant than its subject. Meanwhile, a scientist and his octopoid muse compose a counterpoint of sensory observations, and, on the outskirts of Berlin, an island brazenly invents its history with an ostentation of peacocks and uncomfortable desires.
To celebrate all of this & more,on Sunday, 28 February 2021 we held a virtual evening of selected performances from the new issue, streamed live via our YouTube channel. You can watch a replay of the event here.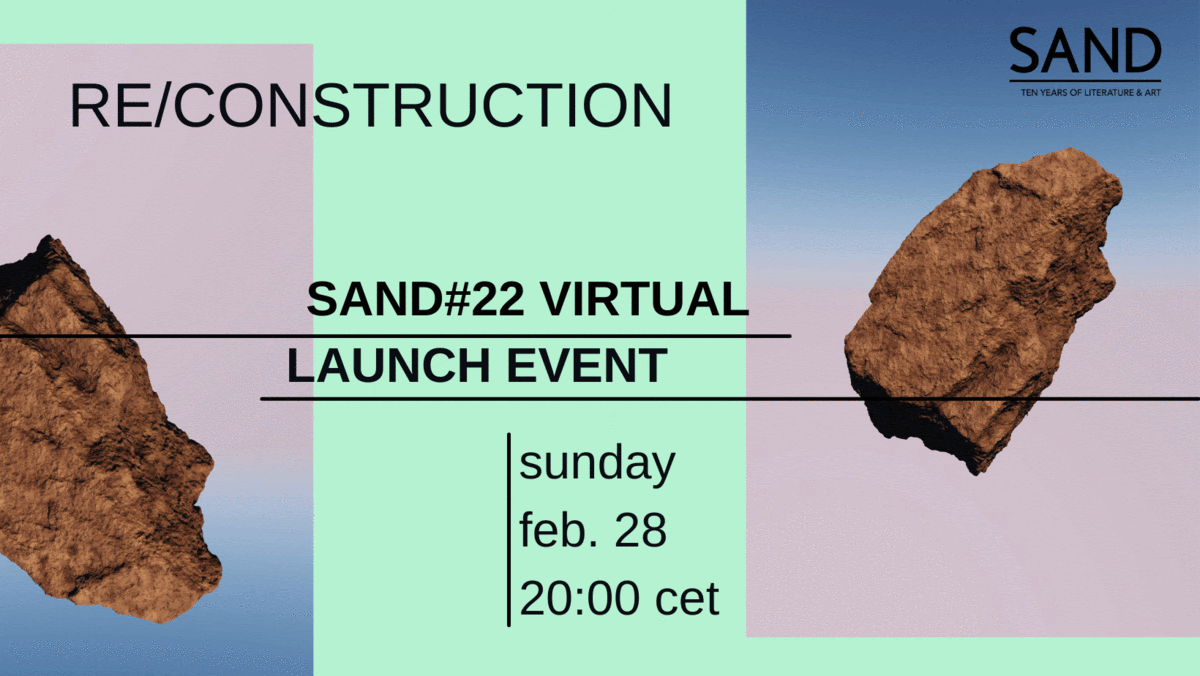 Lineup
The event featured short readings by eight of our SAND 22 contributors as well as appearances by members of the SAND team.
Readers: Claire Dodd, Viva Padilla, Dorsía Smith Silva, Carol Claassen, Tariro Ndoro, Rushika Wick, Erin Honeycutt, and R.M. Fradkin